The saddest circus horse in the world
"Metaphors for a home" Tartu Art Museum, curated by Joanna Hoffmann 2018 Tartu, Estonia
We simultaneously seek for something better and new, not settling down, overcoming various difficulties. In many ways us chasing our dreams is a false concept in itself, and instead we are being the fruit of brutal neoliberal capitalist society.
Horse and circus work as a metaphor - restless dreamer, travelling around, overcoming obstacles and learning new tricks. Circus means homelessness, but also a sense of community.
Shadow puppetry play (puppets made and story written by Angela Maasalu, music by Anita Maasalu)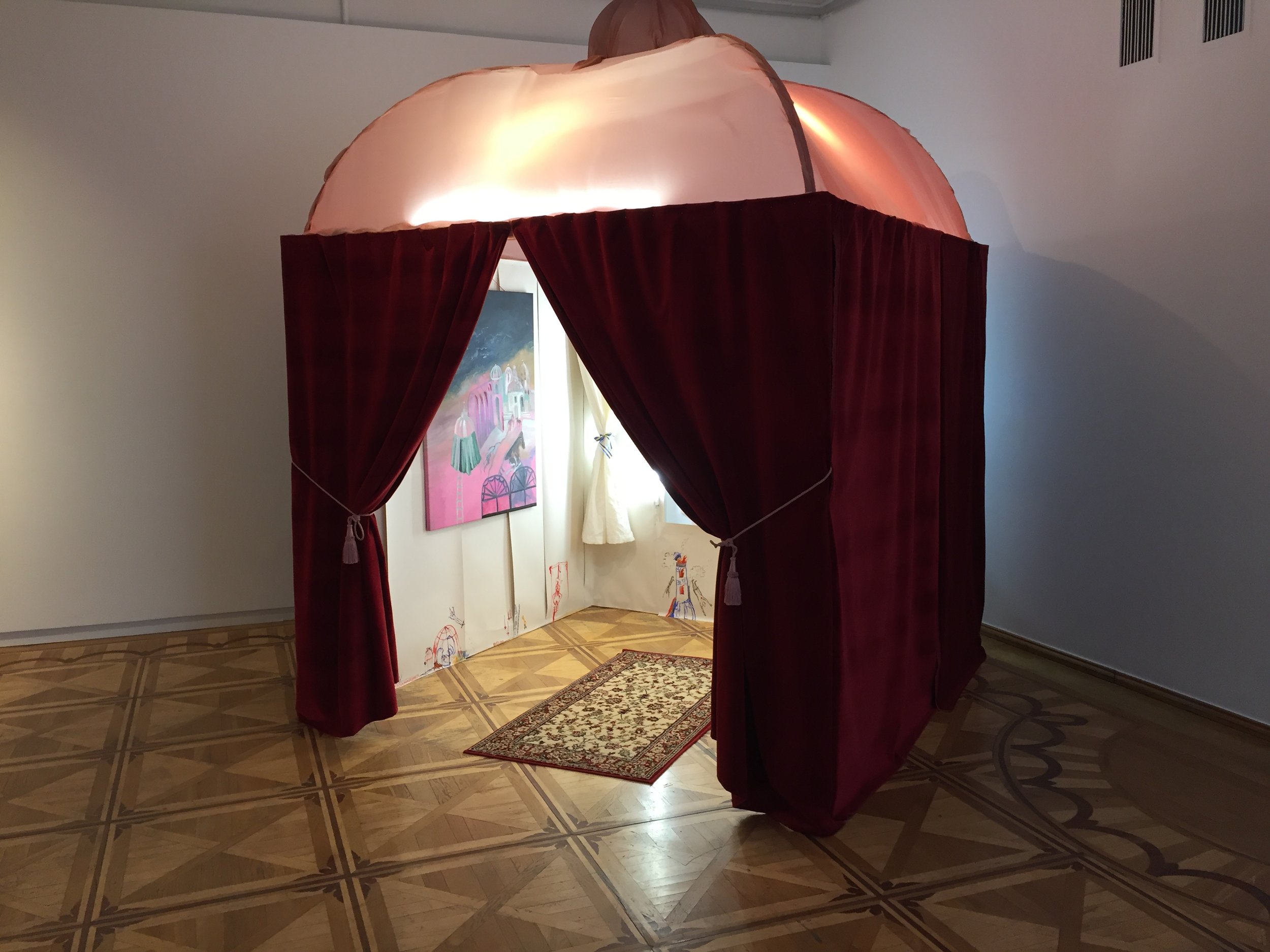 The saddest circus horse in the world
"Metaphors for a home" curated by Joanna Hoffmann. Tartu Art Museum, Tartu, Estonia 2018
"The saddest circus horse in the world" Tartu Art Museum, 2018
---------
"Home II" Vaal Gallery, Tallinn, Estonia 2017
*Domestic freedom
Domestic violence
Love & Communication
@safe-zone

With a performative project called "Home II" Angela Maasalu continued discussing the topic of personal space, following a project of building a doll's house called "Home I" at Holdrons Arcade, London. In addition to that, the exhibition at Vaal gallery aimed to ask questions about the possibilities for a young artist to establish and authorize oneself in an institutional white cube space. Home as a safe and comfortable environment versus the tensions and struggles of intimate relationships within it, private versus public space, goals and expectations versus actual opportunities are the subjects that the artist is mainly working with.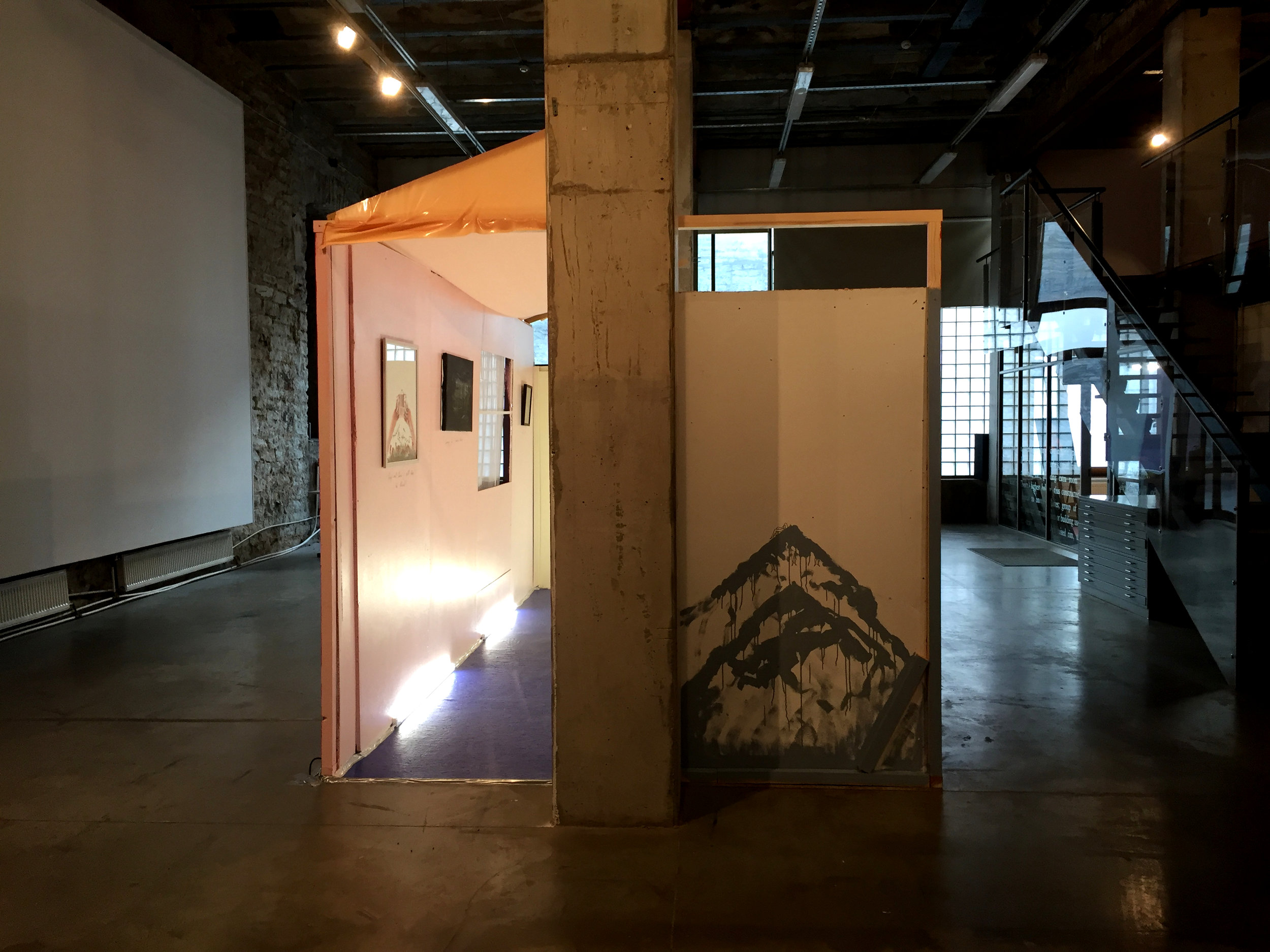 Home II, Vaal Gallery, Tallinn, Estonia 2017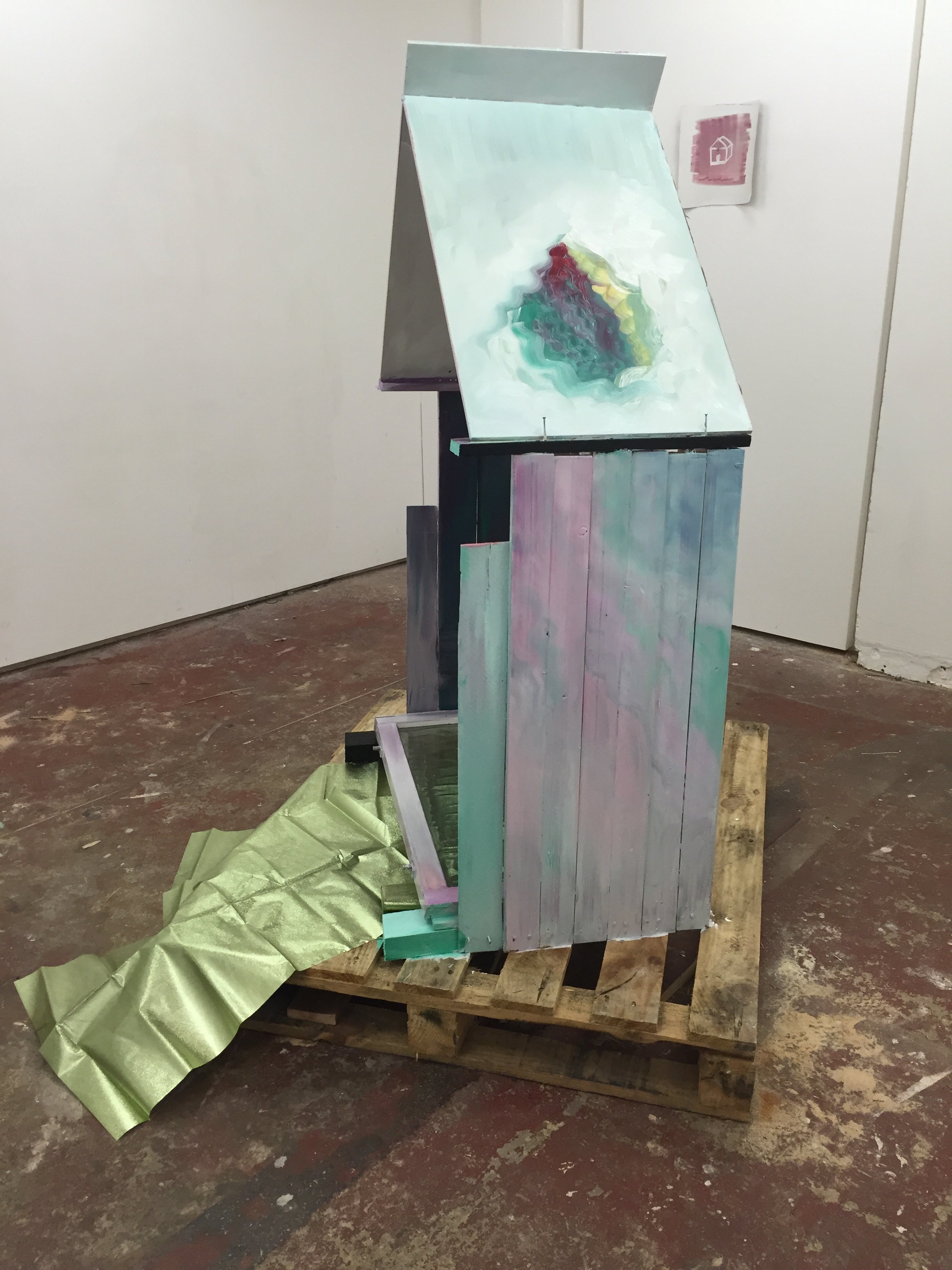 Home I, The Back Room gallery, Peckham, London 2016
"Home I" was a performative exhibition where the building process of the "dolls house" was open to visitors throughout the duration of the show. The main aim of it was to ask questions about the current various meanings of "home" and sense of security in general in our brutal neoliberal society.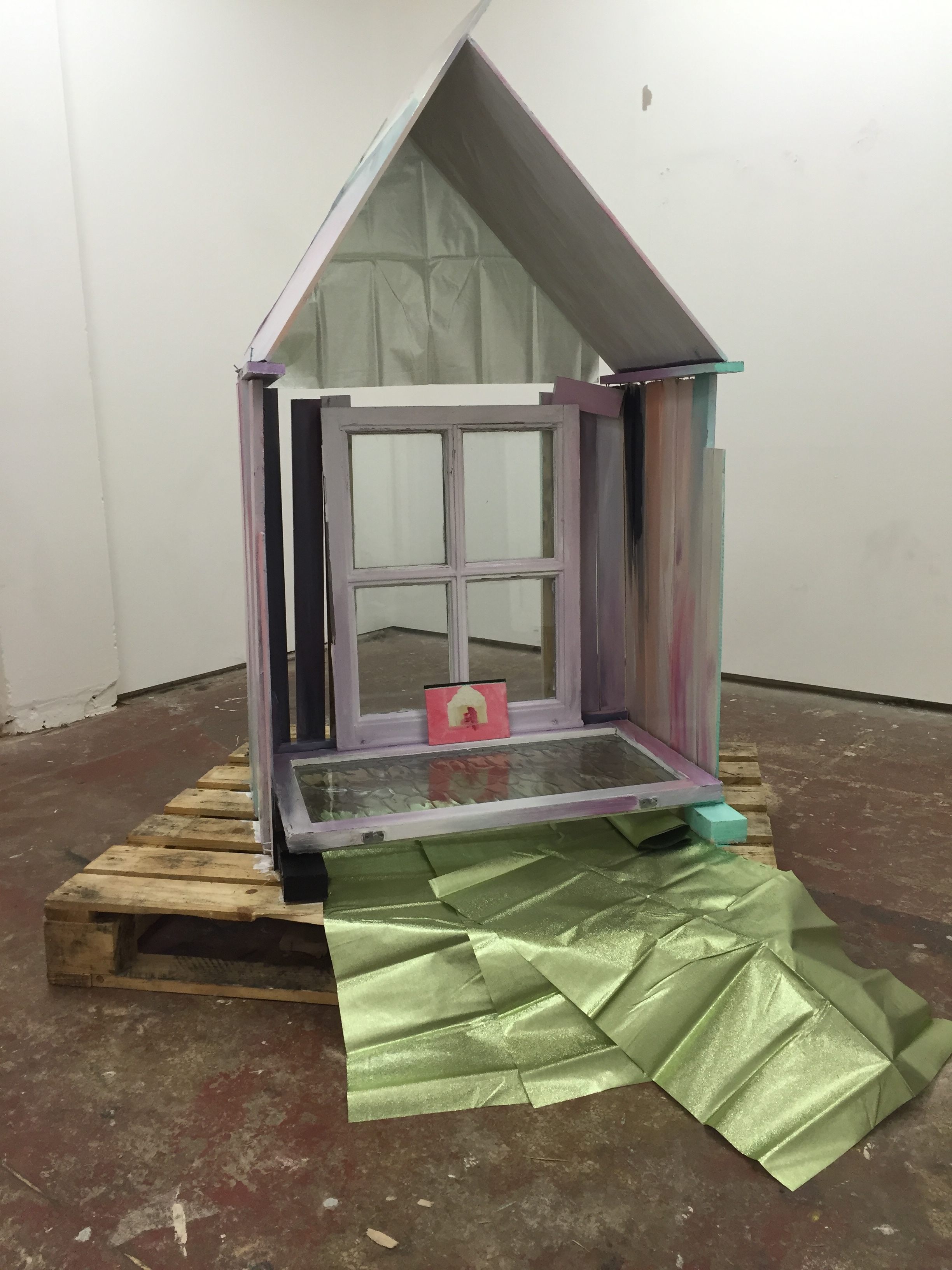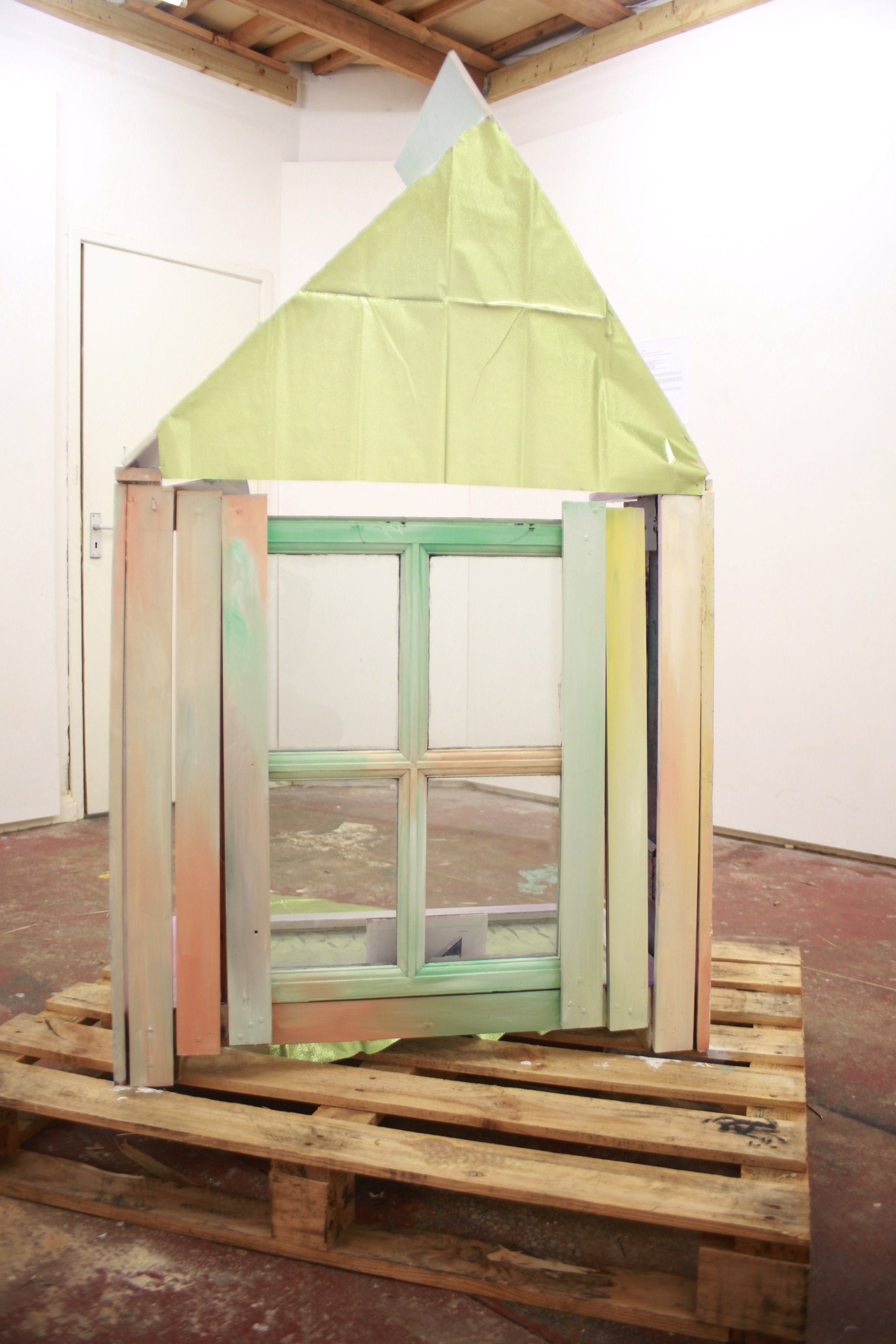 <<<<<<<<<<------->>>>>>>>>>>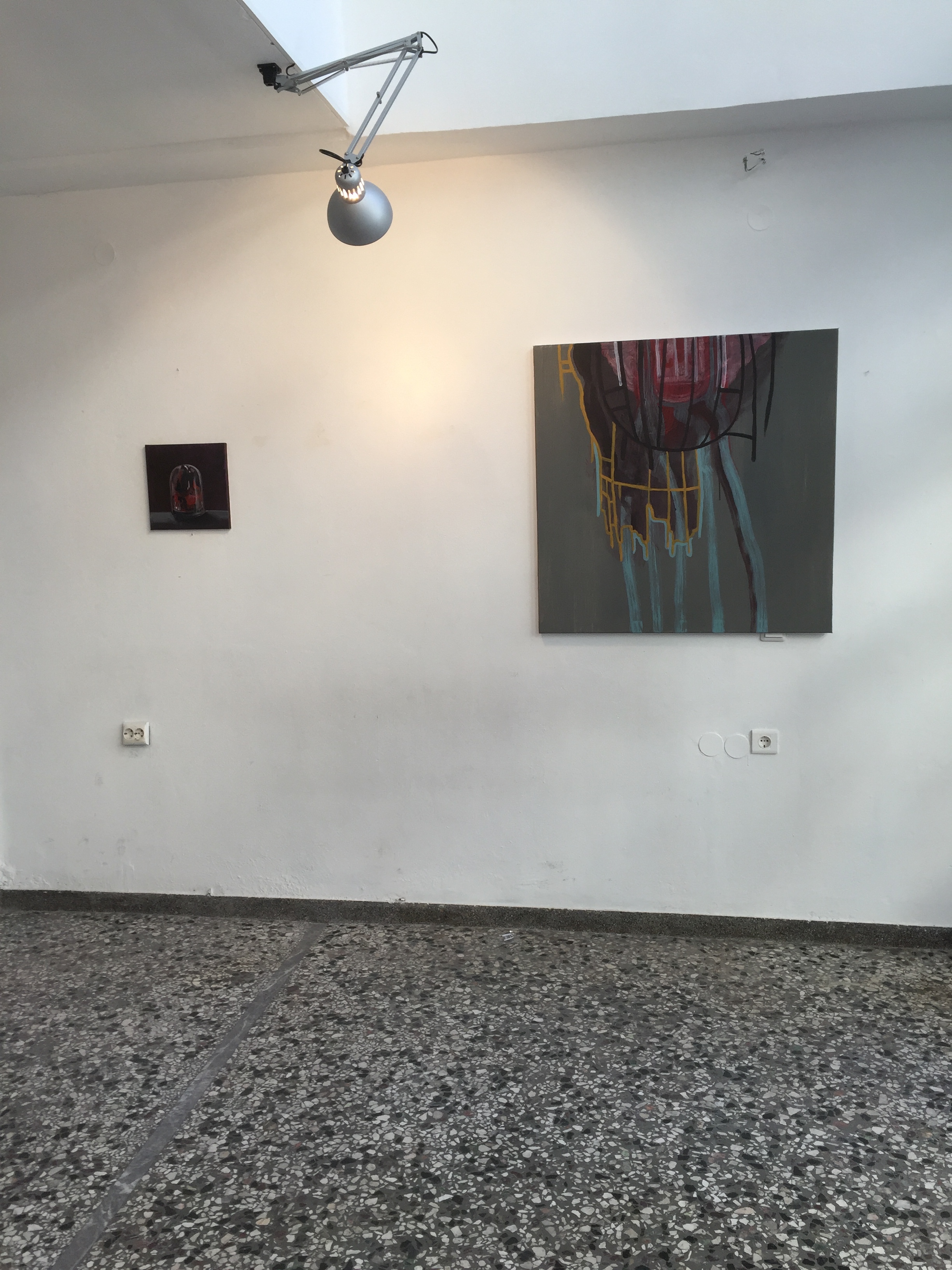 Clytemnestra never loved you, Da Gallery, Heraklion, Greece 2016
Exhibition created during residency at the Lakkos project- borrows its elements from Aeschylus drama "Oresteia" and its first part "Agamemnon" in particular. Playing with the character of Clytemnestra's unconventional rejection of her gender role for her time.
Despite the fact how many changes gender roles have seen since those times, home in many ways has remained to be the place for horror. What happens behind the closed doors of a family or lovers houses, can sometimes be a brutal playground. As well as the legacy of Clytemnestra's name never being able to wash of the blood from itself.
 
Clytemnestra never loved you, Da Gallery, Heraklion, Crete 2016